Professor Patricia Sobral, Brown University, Providence, Rhode Island, USA.
Keynote address: "Let me Speak": Blueprints for Developing Fluency, Self-Expression, and Cultural Competency through the Arts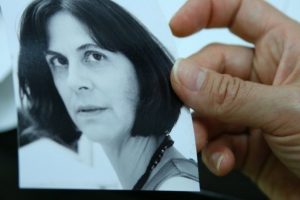 Patricia Sobral was educated in Brazil and the United States and has lived all her life between and in the midst of several cultures. She holds a B.A. in Russian with a minor in French with distinction, and M.A. in Comparative Literature, both from the University of Illinois in Champaign-Urbana, and a Ph.D. in Portuguese and Brazilian Studies from Brown University, where she is currently a faculty member. She is Director of Undergraduate Studies in the Department of Portuguese and Brazilian Studies. Patricia teaches courses in Portuguese via the arts (intensive, intermediate, film, creative writing, and performance). She also teaches three courses in English, two courses on the representation of migrants, immigrants, and refugees in contemporary literature, and "Artful Teaching: Integrating the arts and foreign language acquisition."
Patricia Sobral is co-author of three books: Ponto de Encontro, Viajando através do alfabeto, and Mapeando o Português através das Artes. She integrates the performing, visual, digital, and literary arts to enhance language acquisition, deepen cultural awareness, and demonstrate how the arts can promote change.