The Student Creative Corner showcases creative literary works written by students in the Portuguese & Luso-Brazilian Studies Program in the Department of Languages, Literatures and Linguistics at York University. Some of these texts were awarded with 1st or 2nd place in Literary Contests in Portuguese (Instituto Camões - Canada).
POR2000 Students Wrote Books of Short Stories for Portuguese-Speaking Countries
Learning a language is, above all, a meaningful experiential and cultural opportunity.  In 2017/18 and 2018/19 students enrolled in Portuguese 2000 (Intermediate Portuguese) were tasked with finding out more regarding the Portuguese nations of East-Timor and Guinea Bissau and the difficult lives that many children lead in those parts of the world, in particular in terms of accessing education and literacy resources. In an effort to reach out to these children, students wrote over some months books of short stories, under the supervision of Professor Inês Cardoso, visiting scholar under an international protocol with the Camões I. P. (Portuguese and Luso-Brazilian Studies). Students wrote in groups and used the platforms storybird and storyjumper.
The project comprised many steps: students started reading sources that informed them about those specific Lusophone realities and traditions, designed to enhance their writing toward this target audience.  Then, after developing their initial ideas and receiving formative feedback, students proposed a first complete draft of the story.  This draft was revised not only by the instructor, but also by a panel of other international teachers and writers, such as:
This activity is aligned with the program's efforts to promote students' learning goals that focus on the benefits of reading-writing interactions aimed to produce informed, culturally sensitive, empathic and aesthetic works.  Such an experiential opportunity that connects students to real-world readers reveal the value of a learning activity whose impact is felt beyond the classroom.
"Os Benefícios do convívio entre culturas: o exemplo da York University" (page 5), by Andreia de Almeida, Sol Português
"Sistema penal mais humano?", by Gabriel Lúcio de Oliveira, Brazilian Wave
"Nova disciplina de Português na York University ensina mais que a gramática"(pages 58-61), by Kelly Carneiro, Senso Magazine
"Heroínas em campo" (page 12), by Amanda Mota, Milénio Stadium
"Ser opinativa: espaços portugueses" (page 6), by Sandy Gomes, Correio da manhã Canadá
"A importância dos Centros Comunitários e Culturais para o desenvolvimento das crianças" (page 5), by Marta Fernandes, Sol Português
"Porque é que eu escolhi aprender Português?" (page 5), by Stephanie Lopes, Sol Português
"Ser Português-Canadiano" (page 5) by Mara Isabel Tomaz, Sol Português
Memórias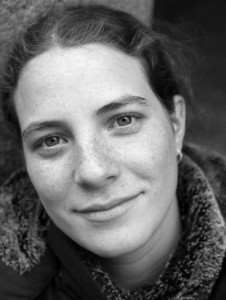 Tali Yanuka Paonessa, born in Canada and raised in Israel, has discovered her love to languages through her many travels. She fell in love with the Portuguese language and culture through her studies and her visits to both Brazil and Portugal. Writing has become a hobby that Tali discovered during her studies at York University. It became ever more pleasurable when she decided to use her language skills to write in Portuguese and Spanish.
Funeral
Joe Correia is currently a graduate student in Linguistics at York University. He holds a Major in Linguistics and a Minor in Portuguese Studies. Both his parents are Portuguese, therefore Joe grew up in the community. He was exposed to the Portuguese language and culture all his life. These days he enjoys participating in the many cultural events of the Portuguese Community in Toronto, a diverse and large community that has contributed to shaping our diverse and beautiful Canadian sociocultural landscape.
O colar de Catherine
Veronica Bento is a 4th year student at York, Majoring in English. Veronica is very interested in studying Portuguese. Her family comes from a small Portuguese village called Caranguejeira, a place that she enjoys visiting often and a place that both her and her family see as their second home.
Discovering my Azorean Roots
Discovering my Azorean Roots/ Descobrindo as minhas raízes açorianas
Stephanie Amaral is a recent graduate of York University's Honours BA program in French and Portuguese Studies and is currently pursuing her Bachelor of Education to become a French language teacher. Although she was born and raised in Waterloo region, she has always embraced her mixed Vietnamese and Portuguese ancestry. Her father is from São Miguel, Azores and has passed on his childhood memories, stories and love for his island to his daughter.
In 2012, Stephanie had the opportunity to study at the Universidade dos Açores, which was the inspiration for her article. She has also taken multiple courses with Professor Dodman including the Culture and Literature of the Azores during which her research interests included topics of Açorianidade, immigration, oral tradition and legends. She hopes to travel more in the future to continue to learn, broaden her horizons and perhaps even teach overseas.